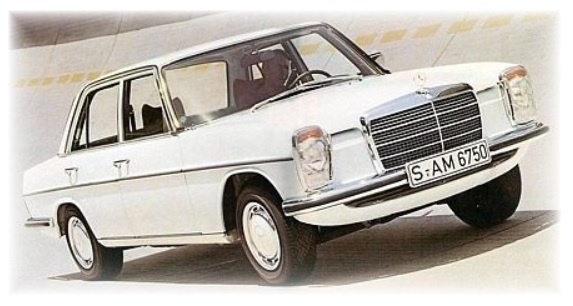 Mercedes Benz W115 300D
Reviewed
The Mercedes 300D offered reliability and performance that puts newer cars to shame. These cars were a true testament to the reliability of the Mercedes diesel marquee. The 115 300D handles beautifully and accelerates just like a gasoline powered vehicle. They sported excellent fuel economy, and extreme reliability for the highway and long trips. On the highway, and at 120 km/p/h, these cars are solid and sturdy like tanks. The engine purrs like a kitten, with minimal noise in the cabin.
The Mercedes W115 300 D is roomy and very comfortable, with sofa like seats, and lots of leg and headroom.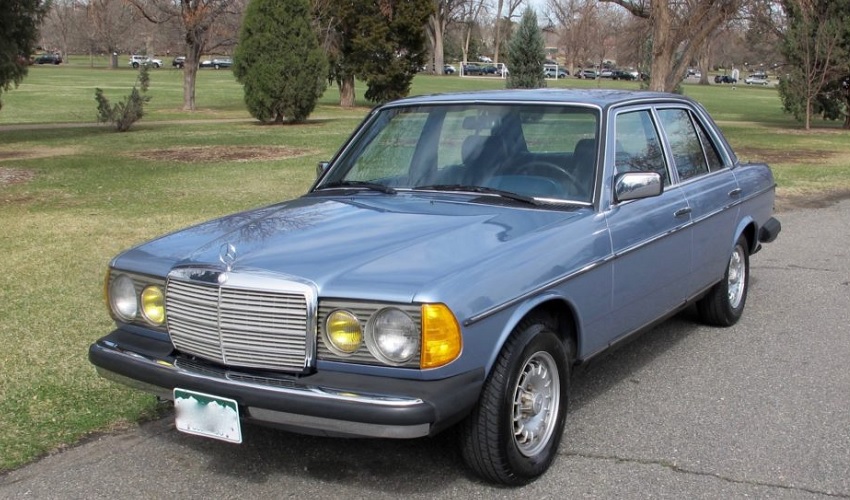 A beautifully crafted interior, the W115 has a very inviting cabin. The ergonomics on the dashboard are excellent for the time period, and it has really good heat and cool air. The air conditioner is very powerful and blows ice cold. The trunk has ample room for luggage and more.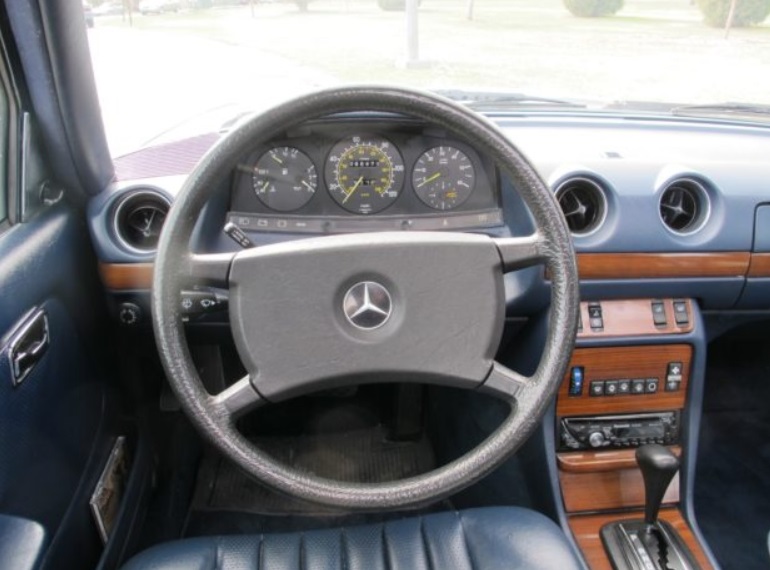 The interior of the car has manually operated leather seats that you can just sink into. The car also has great shocks, which aren't very stiff. Add those two factors to the stock 15" wheels with large tires and you can barely feel anything on the road as you enjoy the comfort it holds.
Luxurious for it's day, but it is still so simple
Mercedes has been building luxury cars for decades. This car, which was a relatively expensive luxury car back in it's day provides all the 'luxury' you will ever need in any car. 'Luxuries' such as, leather seats, a stereo, a smooth ride, wooden dashboard pieces and A/C are all that's needed to feel content with a car.
The glory days of a magnificently over-engineered Mercedes-Benz
Models like the W115, the W123 and the W124 enjoy a reputation for Swiss watch-like reliability. They come from an era when Mercedes designed cars to a precise standard, not to a price point set in response to a growing list of competitors. They're overbuilt to a degree that defies modern beliefs.
This is an awesome car. I would recommend the Mercedes 300D W115 to anyone!
Mercedes Benz 114-115 - W114-W115 Models
U.S. Market - Index of Series W114 - W115 Mercedes Benz Vehicles

Model
Years Built
Chassis
Engine
Produced
220
1968-1973
115.010
I4 115.920
128,398
220 D
1968-1973
115.110
I4 615.912
345,376
230
1968-1969
114.015
I6 180.954
152,822
230
1974-1976
115.017
I4 115.951
63,497
240 D
1974-1976
115.117
I4 616.916
126,148
250
1968-1970
114.010
I6 114.920
78,303
250
1971-1972
114.011
I6 130.923
22,624
250 C
1970-1972
114.023
I6 130.923
10,527
280
1973-1976
114.060
I6 110.921
1,241
280 C
1973-1976
114.073
I6 110.921
8,227
300 D
1975-1976
115.114
I5 617.910
53,690