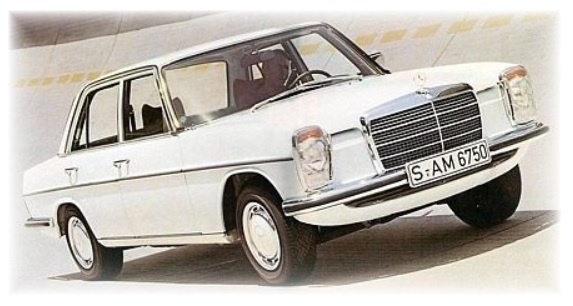 Mercedes Benz W114 & W115 230
Models Reviewed
The Mercedes Benz W114 230 rolled off the line starting in 1967 as a much more youthful and crisp looking vehicle than the Fintail models it replaced, yet they were just as tough and long-lasting as their predecessors. With a new rear suspension that gives these cars far tidier handling and a better ride, these cars offered a spread of engines options that offered something for everyone. The Mercedes Benz W115 230 followed the W114 230 production.
U.S. Market - Series W114 and W115 - 230 Mercedes Benz Vehicles
The W114 230 model is a Sedan manufactured by Mercedes Benz, sold new from year 1967 to 1969.
The W115 230 model is a Sedan manufactured by Mercedes Benz, sold new from year 1974 to 1976.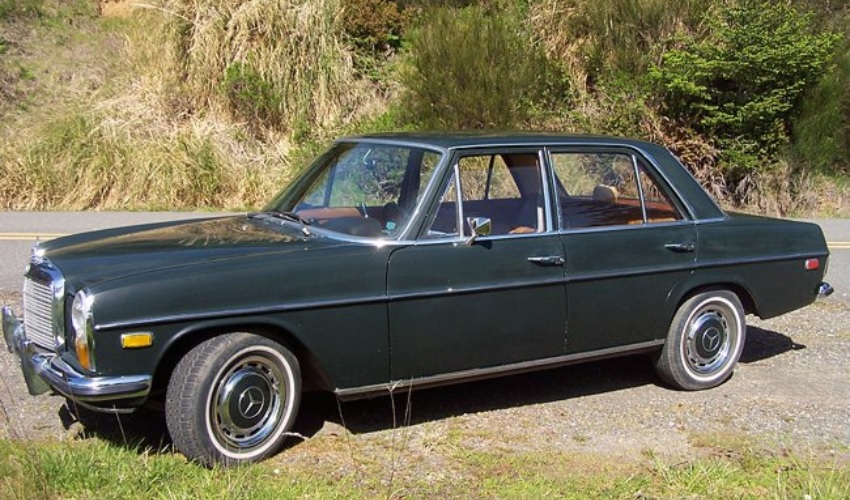 All performance options adequately powered these vehicles with ease, and most were output with automatic transmissions, although some four and five- speeds manuals (floor mounted – columns weren't offered here) can be found.
Comfort is what you'd expect from these Mercedes badged vehicles and a roomy family car is what you get. Indeed, you can comfortably fit a family of five or more with their luggage.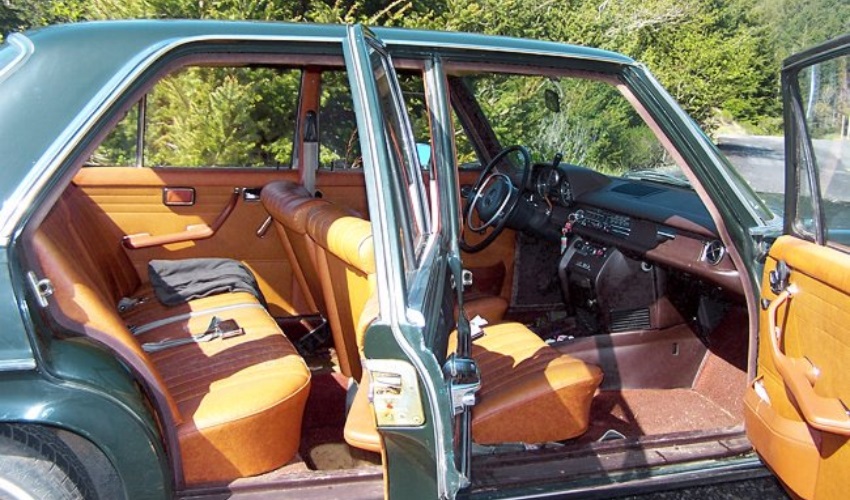 We tested a 1974 W115 230 4 as these were also available as the W114 230 6. The 4 offered performance that is reasonably fair (0-60mph 12.3 secs).
This respectable car's handling garnered it with five stars for an "outstanding ride and handling. However it did lack standard equipment for what this saloon cost back then. Nevertheless, the quality of Mercedes engineering is undisputed, and a strong selling point for British executives as well as German taxi drivers was well received in the auto industry.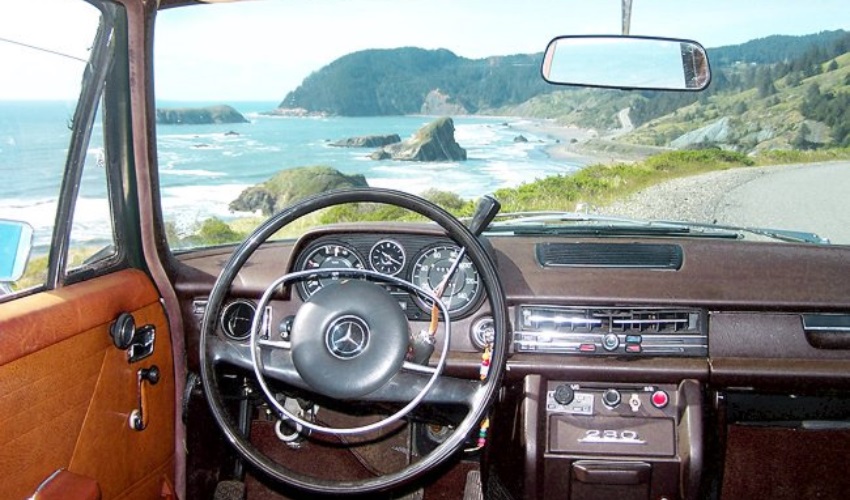 With 0 to 100 km/h (62mph) in 13.30 seconds, a maximum top speed of 109 mph (175 km/h), a curb weight of 2987 lbs (1355 kgs), the W114 230 has a naturally-aspirated In-line 6 cylinder engine, Petrol motor, with the engine code M 180 V 23 / 180.954.
This engine produces a maximum power of 120 PS (118 bhp - 88 kW) at 5400 rpm and a maximum torque of 178.0 Nm (131 lb.ft) at 5400 rpm. The power is transmitted to the road by the rear wheel drive (RWD).
About chassis details responsible for road holding, handling behavior and ride comfort, the W114 has Coil springs. Anti-roll bar. front suspension and Coil springs and semi-trailing arm. The W114 230 braking system includes Discs at the front and rear.
Mercedes Benz 114-115 - W114-W115 Models
U.S. Market - Index of Series W114 - W115 Mercedes Benz Vehicles

Model
Years Built
Chassis
Engine
Produced
220
1968-1973
115.010
I4 115.920
128,398
220 D
1968-1973
115.110
I4 615.912
345,376
230
1968-1969
114.015
I6 180.954
152,822
230
1974-1976
115.017
I4 115.951
63,497
240 D
1974-1976
115.117
I4 616.916
126,148
250
1968-1970
114.010
I6 114.920
78,303
250
1971-1972
114.011
I6 130.923
22,624
250 C
1970-1972
114.023
I6 130.923
10,527
280
1973-1976
114.060
I6 110.921
1,241
280 C
1973-1976
114.073
I6 110.921
8,227
300 D
1975-1976
115.114
I5 617.910
53,690