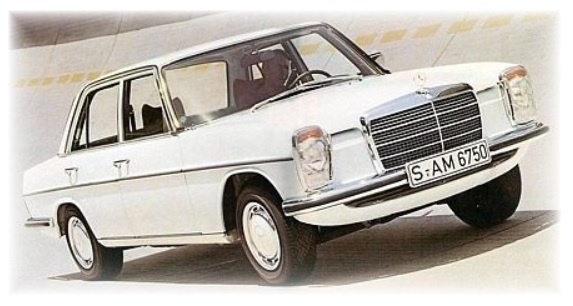 Mercedes Benz W114 280 280C
Reviewed
In 1975, the list price for a new 280C was $13,520, equivalent to about $60,000 in inflation-adjusted 2016 dollars. Meanwhile, a 1975 Cadillac Fleetwood Eldorado coupe had an MSRP of just $9,935 and an 8.3-liter V8 engine, versus the 280C's 2.8-liter straight-six. Most buyers who recognized that the Benz was a million-mile car and a good value for the money were also the sort who would value the practicality of four doors. However, the sporty look makes the W114 280 coupes especially cool.
W114 280C COUPE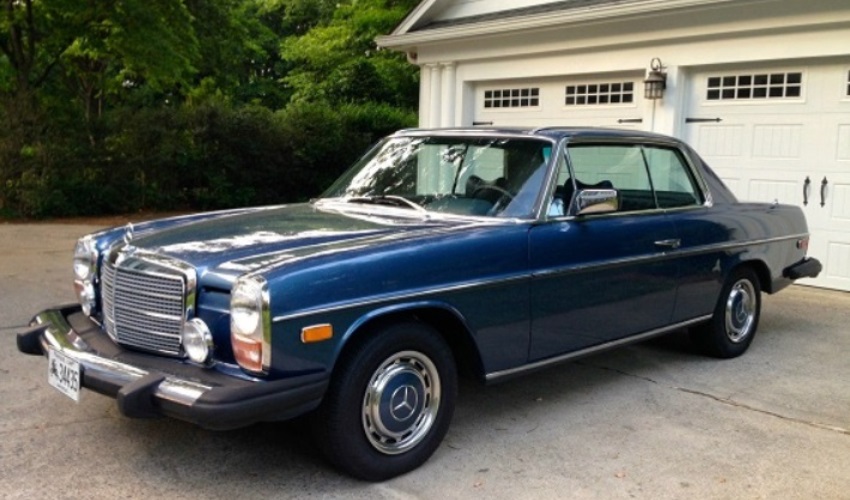 There's a lot of talk going around about how every restorable example of the Mercedes-Benz W114 280 coupe is worth plenty these days. Five grand? Ten grand? The real-world prices for these cars in non-perfect condition is still quite low, because the cost to restore one of these things can be costly.
In their time, these cars made just about every conceivable competitor look like a shoddily-built, frivolous rattletrap. Today the coupe models are quite sought after due to their sporty look and extended durability.
The W114 280 model 4 door Sedan is a car manufactured by Mercedes Benz, sold new from year 1972 to 1976.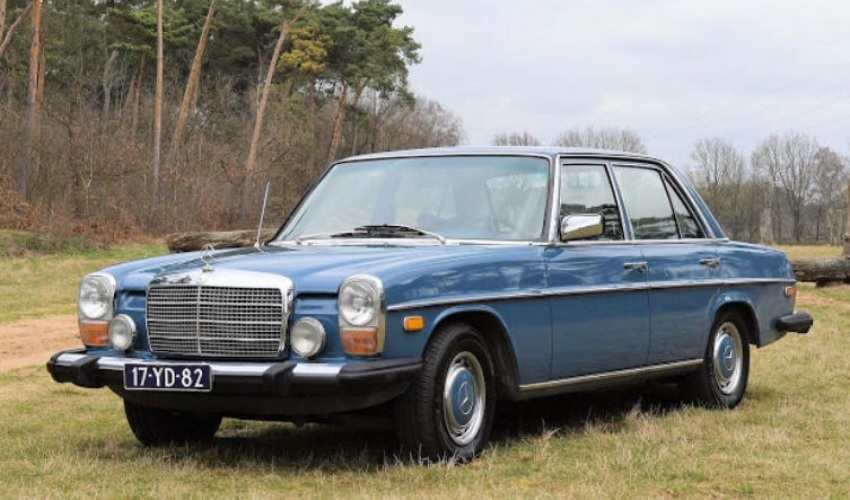 The W114 chassis details responsible for road holding, handling behavior and ride comfort has coil springs, double wishbones, and trailing arm rear suspension For stopping power, the W114 280 braking system includes Discs at the front and Discs at the rear.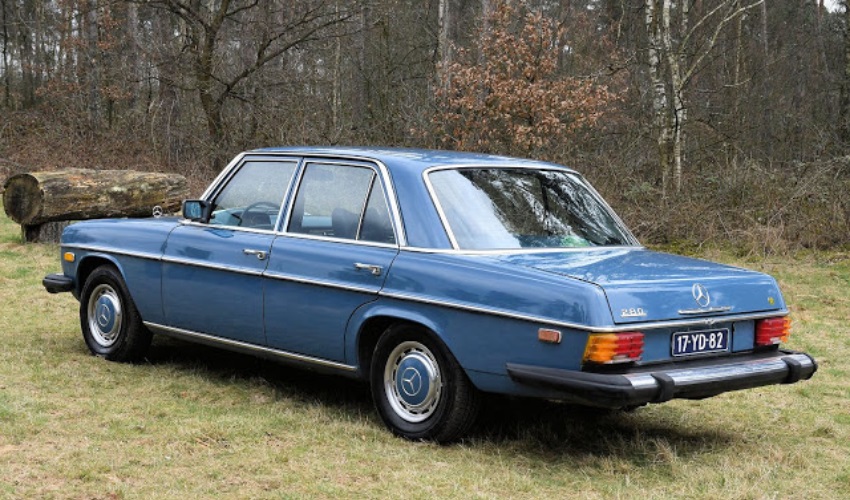 Mercedes-Benz W114 280 Specs
Performance: 0 to 100 km/h (62mph) in 10.60 seconds
Maximum top speed of 118 mph (190 km/h)
Curb weight of 3208 lbs (1455 kgs)
Naturally-aspirated In-line 6 cylinder engine
Petrol motor, with the engine code M 110 V / 110.921
This engine produces a maximum power of 159 PS (157 bhp - 117 kW) at 5500 rpm and a maximum torque of 226.0 Nm (166 lb.ft) at 5500 rpm. The power is transmitted to the road by the rear wheel drive (RWD) with a 4 speed Manual gearbox.
Mercedes Benz 114-115 - W114-W115 Models
U.S. Market - Index of Series W114 - W115 Mercedes Benz Vehicles

Model
Years Built
Chassis
Engine
Produced
220
1968-1973
115.010
I4 115.920
128,398
220 D
1968-1973
115.110
I4 615.912
345,376
230
1968-1969
114.015
I6 180.954
152,822
230
1974-1976
115.017
I4 115.951
63,497
240 D
1974-1976
115.117
I4 616.916
126,148
250
1968-1970
114.010
I6 114.920
78,303
250
1971-1972
114.011
I6 130.923
22,624
250 C
1970-1972
114.023
I6 130.923
10,527
280
1973-1976
114.060
I6 110.921
1,241
280 C
1973-1976
114.073
I6 110.921
8,227
300 D
1975-1976
115.114
I5 617.910
53,690