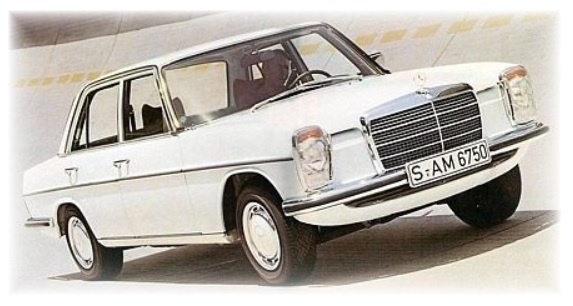 Mercedes Benz W114 250 250C 250CE
Reviewed
The Mercedes-Benz W114 250 chassis automobile was manufactured from 1968 to 1972. In U.S. version, they all had a single large round headlight with a large yellow turn signal/marker lens right below the sealed beam headlight bulbs.
This W114 is a 1970 250CE coupe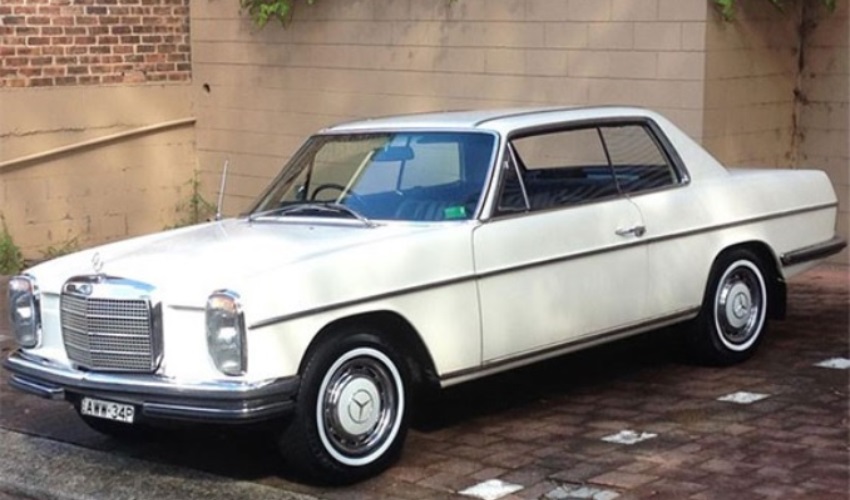 These Mercedes vehicles were produced only in four door sedan and two door coupe versions. However, although there was a shed-load of these cars built, the coupe variants are much more rare than their sedan counterparts, with far less coupes produced in total.
They cars only came with a 6 cylinder gas engine. Mercedes W114 250 found owners praising the ride and handling and classic Mercedes styling. If you have a European model, most parts will interchange but there may be differences in headlights, bumpers, and engine parts.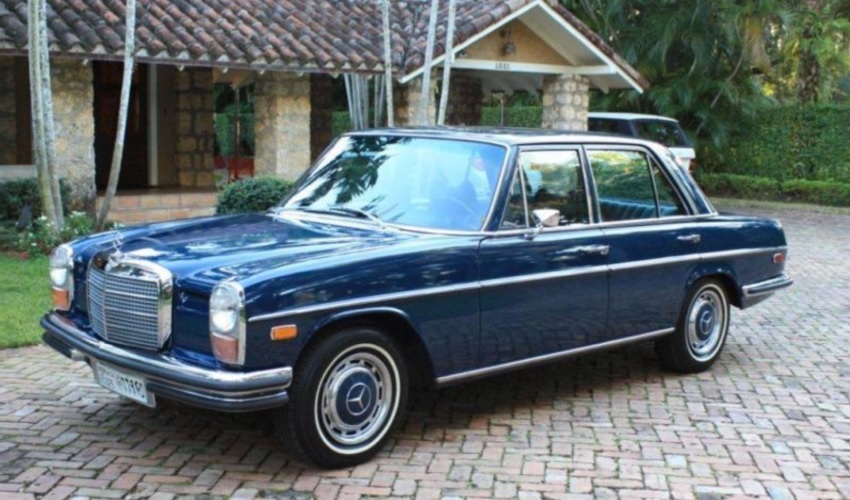 All W114 models were equipped with a range of inline six-cylinder motors with various sizes of displacement that included a 2.3lt, 2.5lt and 2.8lt.
Power from the vast array of Germanic donks was sent to the rear wheels via either a four-speed automatic or four-speed manual transmission.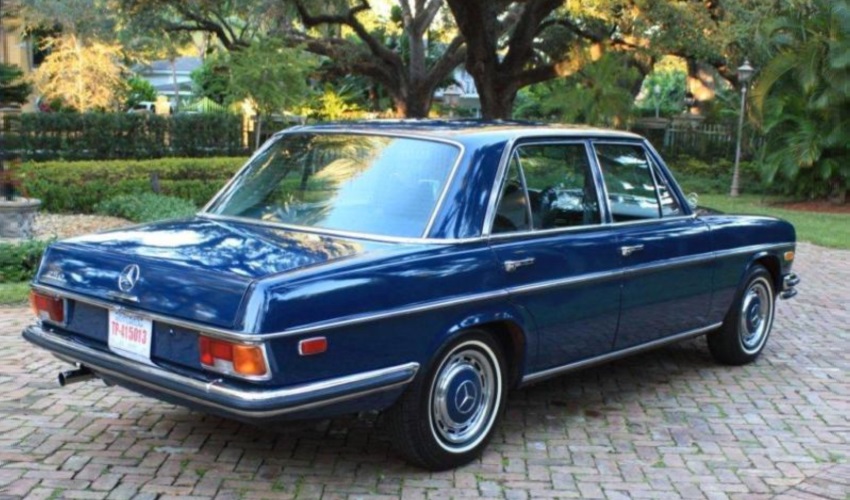 Mercedes-Benz W114 250 specs
Manufactured: 1968-1972
Body: 4-door sedan type
Drivetrain: (rear-wheel drive), manual 4-speed gearbox
Petrol: gasoline engine with displacement: 2496 cm3 / 152.4 cui.
Advertised power: 95.5 107 kW / 128 143 hp / 130 146 PS ( DIN SAE ),
Torque: 199 219 Nm / 147 162 lb-ft.
Dimensions: outside length: 4685 mm / 184.5 in, width: 1770 mm / 69.7 in, wheelbase: 2750 mm / 108.3 in
Weight: base curb weight: 1375 kg / 3031 lbs, gross weight GVWR: 1895 kg / 4178 lbs
Speed: 180 km/h (112 mph)
Accelerations: 0- 60 mph 12.1 s, 0- 100 km/h 12.8 s
Mercedes Benz 114-115 - W114-W115 Models
U.S. Market - Index of Series W114 - W115 Mercedes Benz Vehicles

Model
Years Built
Chassis
Engine
Produced
220
1968-1973
115.010
I4 115.920
128,398
220 D
1968-1973
115.110
I4 615.912
345,376
230
1968-1969
114.015
I6 180.954
152,822
230
1974-1976
115.017
I4 115.951
63,497
240 D
1974-1976
115.117
I4 616.916
126,148
250
1968-1970
114.010
I6 114.920
78,303
250
1971-1972
114.011
I6 130.923
22,624
250 C
1970-1972
114.023
I6 130.923
10,527
280
1973-1976
114.060
I6 110.921
1,241
280 C
1973-1976
114.073
I6 110.921
8,227
300 D
1975-1976
115.114
I5 617.910
53,690