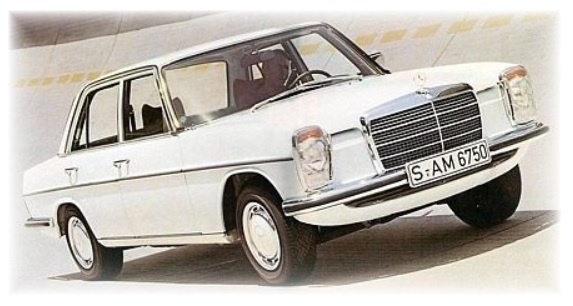 MERCEDES BENZ W114 - W115 MAINTENANCE MANUALS
| | |
| --- | --- |
| | Visit our Navigation Menu to see all workshop and repair manuals for the Mercedes Benz 114 and 115 series |
Mercedes Benz Maintenance Manuals
1968 - 1976 Models

220 | 220D | 230 | 240D | 250 | 250C | 300D
---
---
Mercedes Benz 114 - 115 Scheduled Maintenance Service Repair Manuals 1968-1976
Mercedes Benz Scheduled Maintenance Service and Repair Workshop Manuals Available By Download .
The Best You Will Find! Programs run in browser including Internet Explorer, Chrome, Firefox, Safari, and more.
Download Mercedes Maintenance Manuals
Download Link Emailed To Your Paypal Email Address

Maintenance Manuals

Scheduled Service

1968 - 1976 Models 220 | 220D | 230 | 240D | 250 | 250C | 300D

Just $5.95

>>PayPal >>

Delivery By eMail Download Link
These are Complete Comprehensive Mercedes Benz Scheduled Maintenance Service Manuals, the Same Manuals Included with Mercedes Benz Mechanics Literature...
The Best Manual You Will Find!
This manual uses a browser and will work with Safari, Internet Explorer, Google Chrome, Firefox etc, on both PC and Mac computers. Zoom in & print any page or diagram.
Maintenance Service Manuals Include:
Includes Pictures and Diagrams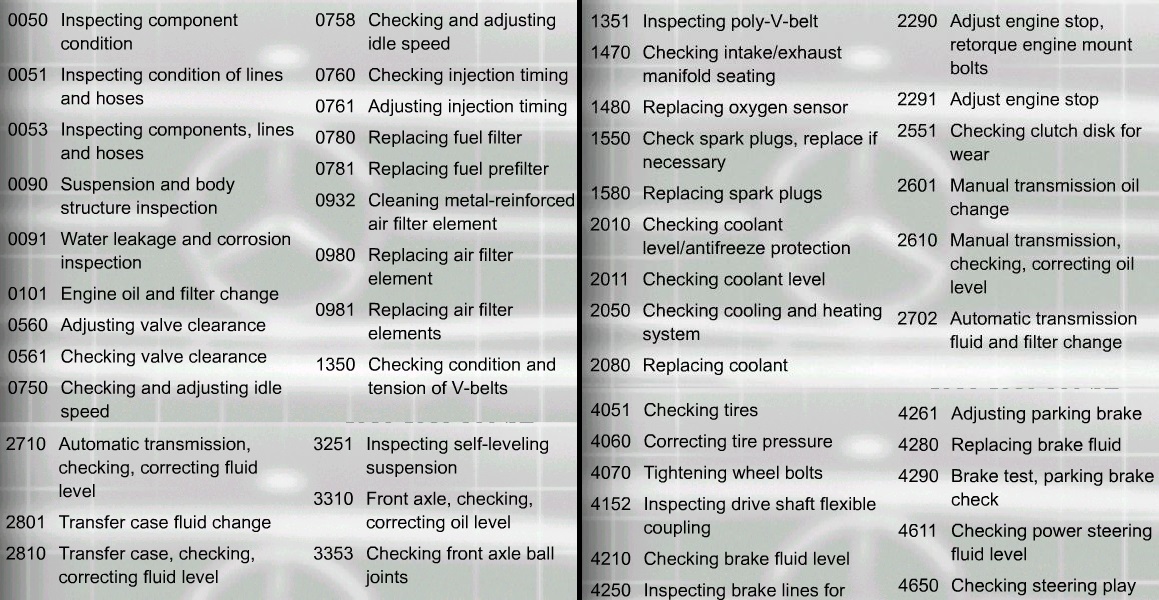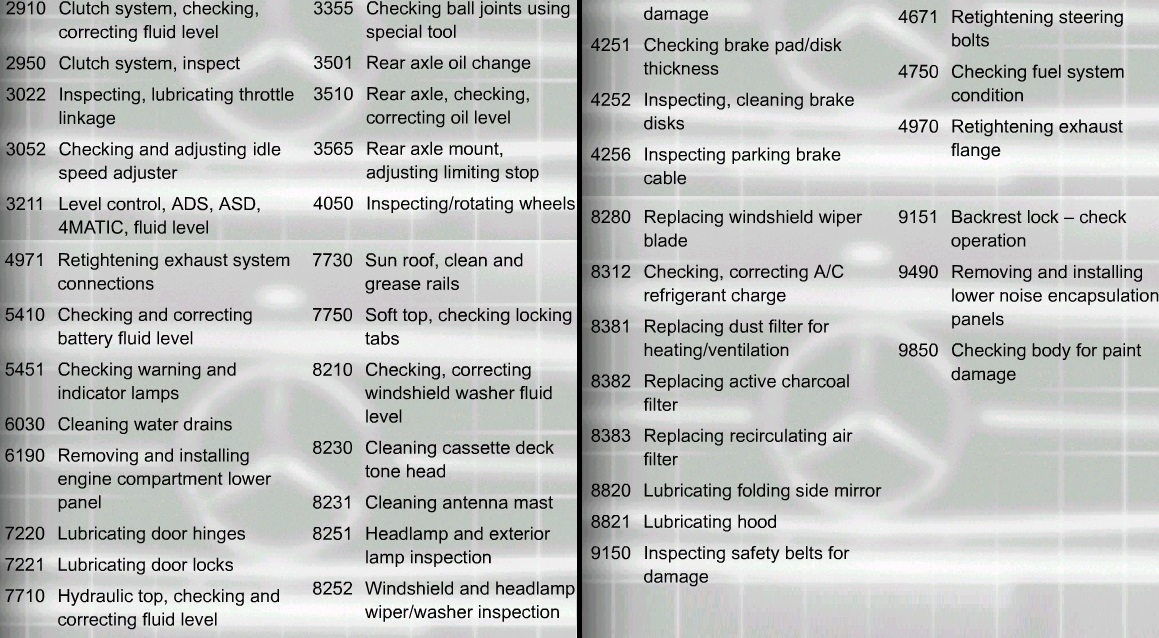 Manuals come complete with pictures and diagrams describing full functions and troubleshooting.
Maintenance Manuals Features:
| | |
| --- | --- |
| | Maintenance System Work Sheet |
| | Full Inspection Guidelines |
| | Component Adjustments Procedures |
| | Lubrication Inspection and Change |
| | Water Leak and Corrosion Inspection |
| | Scheduled Maintenance Adjustments and Replacements |
| | Tune-up Process |
| | Coolants and Fluids |
This Manual is the same information used by Mercedes Benz Mechanics.
By using the same step by step manuals as the dealers use, you can be assured that all the information you need to do the job right is included.
U.S. Market - Index of Series W114 - W115 Mercedes Benz Vehicles

Model
Years Built
Chassis
Engine
Produced
220
1968-1973
115.010
I4 115.920
128,398
220 D
1968-1973
115.110
I4 615.912
345,376
230
1968-1969
114.015
I6 180.954
152,822
230
1974-1976
115.017
I4 115.951
63,497
240 D
1974-1976
115.117
I4 616.916
126,148

250

1968-1970
114.010
I6 114.920
78,303
250
1971-1972
114.011
I6 130.923
22,624
250 C
1970-1972
114.023
I6 130.923
10,527
280
1973-1976
114.060
I6 110.921
1,241
280 C
1973-1976
114.073
I6 110.921
8,227
300 D
1975-1976
115.114
I5 617.910
53,690
Mercedes Benz 114 - 115 - W114 - W115 Models